The Rotowash Difference
One machine, multiple applications
---
Our ROTOWASH machines are as quick and easy to use as an upright vacuum cleaner, yet they have the results of a commercial cleaner.  Whether you are cleaning carpeting, vinyl, tile, or any other flooring surface, one machine is all you need!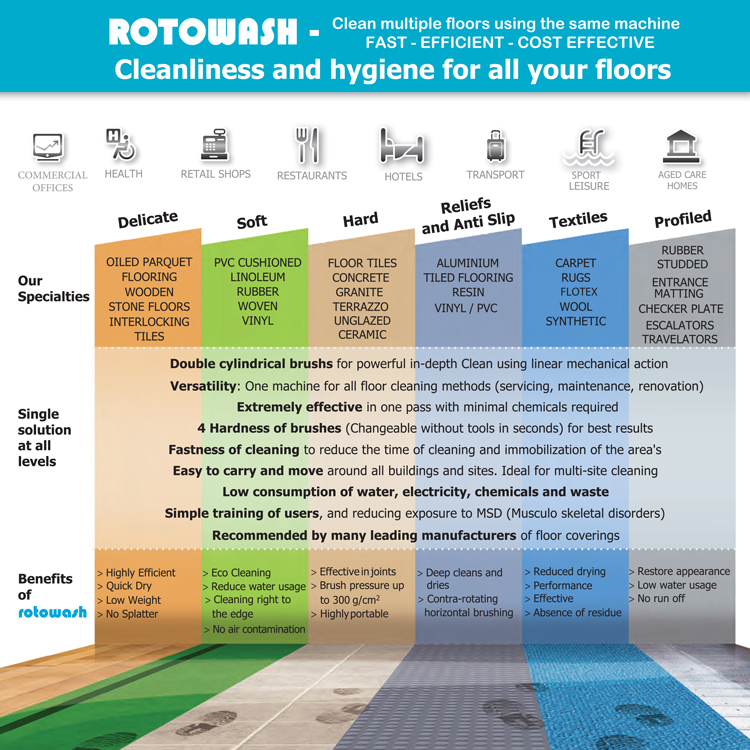 "I started using the Rotowash system in 2014. Before this time I had previous experience with a truck mount system, encapsulation and other portable machines. I was a little skeptical that the Rotowash could get the job done. After a few weeks I really started loving the machine and have been impressed with the results the Rotowash yielded and especially how easy it is to use!"  – Donovan Pelaske, Renew Carpet Cleaning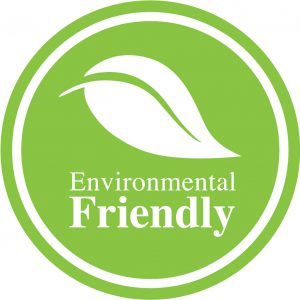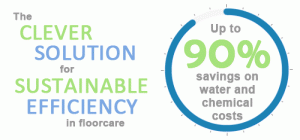 Smart Design
---
ROTOWASH machines are designed with our customers in mind.  The ROTOWASH uses up to 90% less water and less chemical than other commercial systems, which means your floors dry quickly.  Larger diameter brushes clean more surface area with no need for extra tools.  Fewer parts, less maintenance, less expense!
The twin contra-rotating brushes with up to 600,000 bristles rotate at 650rpm with 10x cleaning contact, resulting in a very efficient and effective cleaning machine that is superior to conventional cleaning methods.  The rapid scrub system cleans and dries as they work, leaving your surfaces cleaned and ready to use in minutes.
Versatile
---
The Rotowash is a versatile carpet and floor cleaning machine that allows the operator a seamless cleaning experience going straight from carpet to hard surface floors with ease.  Rotowash cleans into corners, recesses and along skirting without leaving brush marks or splashes on walls.
Portable
---
A compact easy to move body with built in carry wheels allow it to reach any room in any building, including multi-story buildings.
Durable
---
Rotowash has a tough single rotating pick up drum onto which solution is thrown by centrifugal force from both brushes and then collected in the recovery tank. Fewer parts means less maintenance.
Easy To Use
---
Rotowash has a minimal water consumption meaning smaller overall machine size with less weight to move. A Rotowash is as quick and easy to use as an upright vacuum cleaner but with the results of a commercial cleaner